Raising Awareness For Destitution & Poverty - Live on £50 For A Month
(Source: youtube.com)
Netsky - 'Running Low' Feat Beth Ditto (Todd Edwards Remix)
DARLING DREAMER is my latest collab with the eternally awesome The Boy & Sister Alma. This one is a driving rocky pop 80s electro anthem with some crazy Kate Bush poetry and wailing 80s guitar solos. Hoping you love the track which is available to buy now Bandcamp http://bit.ly/DarlingDreamer
16:00 - 17:00
Sade - When Am I Going To Make a Living (Poolside Tons Of Drums Edit)
Nu Shooz - I Can't Wait
Mitch Murder - Just Til Midnight
Danny Wilson - Mary's Prayer
Loose Ends - Hanging on a string
Skream Feat Sam Frank - RollerCoaster (Dimitri From Paris Remix)
Teena Marie - Behind the Groove
Grum feat. Electric Youth - Turn It up
Toto - Georgy Porgy
Germans - Cruel
Change - You Are My Melody
Aleem feat. Leroy Burgess - Loves on Fire
17:00 - 18:00
JR Disco - The Crown
Karin Park - Fryngies (Moullinex remix)
Free Magic/Jkriv - Night Braces (Sammy Bananas Sax Dub)
Nightcrawlers - Push The Feeling On (Silver Disco Remix)
Punches - Feeling Right (Justin Faust Remix)
Raymix - Computer Love (Troutmans Revenge)
Rhythmic Groove - More Than U Know (Original Mix)
Studio Apartment Feat. ak - Beautiful Sunrise (Sunshine Soul Mix)
R.E.D. - Chicano Life (JR Disco 'Cubano' Remix)
The Tabledancers - Take Me Higher (French Revo Remix)
Wattie Green - Brasilia (Original Mix)
Talking Heads - Psycho Killer (Drop Out Orchestra Rework)
Xei Feat. Beatman - Gone
George Duke - Brazilian Love Affair (Zimmer Edit)
»DOWNLOAD HERE»  Right Click ,Save Link As - Or Click on the hyperlink to listen to the file
https://dl.dropboxusercontent.com/u/93525490/Thesaurus%20Of%20Vibes%20Show%20-%20Monday%2018th%20August.mp3
Hey everyone! Betsey Stevenson here from President Obama's Council of Economic Advisers. In honor of Women's Equality Day, I'll be taking over I Love Charts to tell the story of the progress we've made in closing the earnings gap between women and men, and the challenges women still face in the workforce. 

Betsey says it better than we can. Have a look at the results. 

Also, hey, Happy Women's Equality Day, Tumblr. 
Tink ft. Jeremih - Don't Tell Nobody (Falcons Bootleg)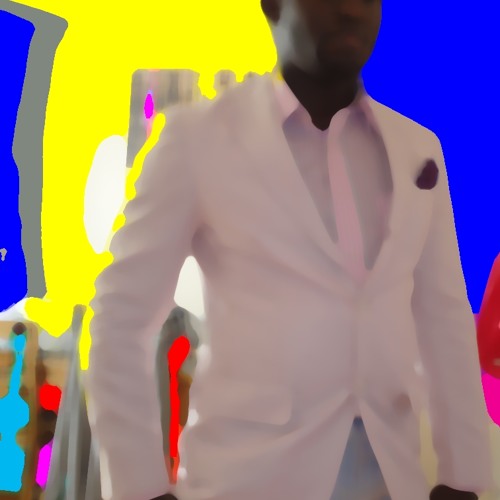 16:00 - 17:00
Outlandish - Aicha
Kiesza - Hideaway (Mitch Murder Remix)
Mighty Mouse feat Monarchy - In Front Of Our Friends
Electric Youth - Right Back To You
Alfonzo Jones - Your Booty Makes Me Moody
Robin Thicke - Lost Without You (Dublin Aunts Daytime Sex Mix)
Atlantic Starr - Always
Shalamar - There It Is
Teena Marie - Ooh La La La
Robert Palmer - Mercy Mercy Me/I Want You
Anita Baker - Caught Up In The Rapture
Change - Searching
17:00 - 18:00
Childish Gambino - Heartbeat (Justin Faust Remix)
Chubby Fingers - Into The Night (Jazz-E relectrofucinmix)
Jessica Mauboy - Saturday Night (DCUP Remix)
J Paul Getto - Just For You
Altenative Reality - So Real
Audio Jacker - Dancin (Original Mix)
Bart B More Vs Johnathon Costa - The Funky Johnathon (SEXISTALK Pool Party Mashup)
Chordashian & Taylor Swift - Cold 22 (Niceone Hipster Bootyfix)
Xei Feat. Beatman - Gone
»DOWNLOAD HERE»  Right Click ,Save Link As - Or Click on the hyperlink to listen to the file
https://dl.dropboxusercontent.com/u/93525490/Thesaurus%20Of%20Vibes%20Show%20-%20Monday%2011th%20August%202014.mp3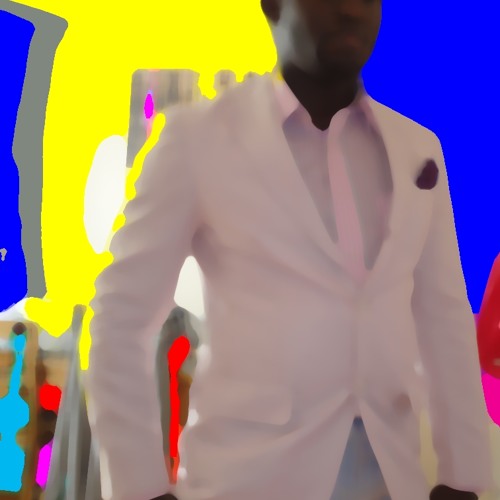 16:00 - 17:00
Joe - All The Things (Your Man Won't Do)
Level 42 - Something About You (Single Version)
Germans - Cruel
Classic Example - It's Alright
Daisy - Alice
Kiesza - Hideaway (Mitch Murder Remix)
Duran Duran - Girls On Film (Drop Out Orchestra Rework Edit)
Leon Ware - Why I Came To California
Teena Marie - You Make Love Like Springtime
Sunner Soul - Amazing love
D Train - Keep Giving Me Love
Queen Of Hearts - Where Are You Now (StardonE remix)
17:00 - 18:00
Kreap - Eat Da Poo Poo
Makdett - Some Lovin
Mambana - Libre (Axwell Essence dub)
Mary J Blige - Family Affair (Matt Jam Lamont & DJ Face Classic 2-step Remix)
Michael Jackson - Love Never Felt So Good (Kue's Studio 54 Mix)
Louis LaRoche - Los Angeles (niceONE Crush On You ReRub)
R.E.D. - Chicano Life (JR Disco 'Cubano' Remix)
Ralf Gum feat. Delacy - Hideaway Complicated (mikeandtess mash up)
Rhythmic Groove - More Than U Know (Original Mix)
Robin Thicke - Get In My Way (Musicarus Edit)
Rudimental - Feel The Love (Dirty Freek remix)
Sammy Bananas - Thinking About You
Sex-O-Sonique - I Thought It Was You
The Tabledancers - Take Me Higher (French Revo Remix)
Aloe Blacc - I Need a Dollar (Cities of Gold Remix)
Bob Sinclar& Cutee B feat.Gary Pine and Dollarman - Soundz Of Freedom
Frankmusik - Do It In The Am (Les Loups Funkstep Remix)
Xei Feat. Beatman - Gone
»DOWNLOAD HERE»  Right Click ,Save Link As - Or Click on the hyperlink to listen to the file
https://dl.dropboxusercontent.com/u/93525490/Thesaurus%20Of%20Vibes%20-%20Monday%2028th%20July%202014.mp3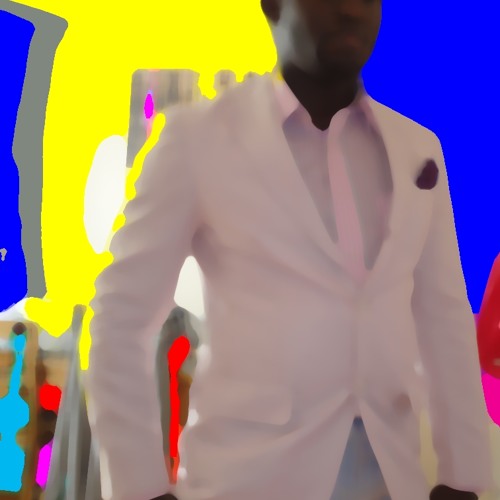 16:00 - 17:00
Josh Jakq - Freak Some More feat. Cyhi The Prynce
Todd Edwards - I Doubted You
Electric Youth - Right Back To You
Ed Sheeran - I See Fire (Kygo Remix)
CUFT - Skin
Sunday Club - Tangerine (Gabriell Remix)
Change - Paradise
Classic Example - It's Alright
Futurecop! - Eyes (_DEMO Ft Kristine_)
Teena Marie - Square Biz
Onra - Al B. Sure - Nite and Day (Onra Edit)
Alfonzo - Change the World (Hunter Edit)
17:00 - 18:00
Agent Stereo - Sexy Dancer (Original Mix)
Chocolate Puma - I Wanna Be U (Original Mix)
Todd Terry - Jumpin (Thumpin RM Mix)
Fred Falke - Intro
French Fries - Yo Vogue (Claude VonStroke Remix)
Galbis - Por Ti Mi Amor (Silver Disco Remix)
Le Knight Club – Holiday On Ice (Ghosts Of Venice Edit)
Leona Lewis - Trouble (Kreap's Deep Trouble Mix)
Levantine - Addictive Relationships
Electric Youth - Faces
Edwin Van Cleef - Two As One
Freak You - There You Are (feat. Bright Light Bright Light)
Louis LaRoche - Los Angeles (niceONE Crush On You ReRub)
Makdett - Some Lovin
Mambana - Libre (Axwell Essence dub)
Michael Jackson - Love Never Felt So Good (Kue's Studio 54 Mix)
N'Joy - Do Whatcha Gotta Do (Stereocool Overpowered Remix)
Punches - Feeling Right (Justin Faust Remix)
Prince - I Wanna Be Your Lover (Stormworks funk-o-rama bootleg)
Major Lazer + Nirvana - Pon Di Lithium
N.E.R.D - You Know What (Musicarus Re-Groove)
Xei Feat. Beatman - Gone
Cerrone - Look for Love vs I Feel For You (vs Bob Sinclar)
WARNING: Medium sound quality until 1hr,9mins
»DOWNLOAD HERE»  Right Click ,Save Link As»
https://dl.dropboxusercontent.com/u/93525490/Thesaurus%20Of%20Vibes%20Monday%2014th%20July%202014.mp3